OBS Cube FP 80W
Power range: 5-80w

Powered by an 18650 battery (not included)

Unlocking system with your fingerprints

LED screen

couvercle en verre 3D incurvé trempé

Ergonomic

Auto watt lock

USB port type-C
Delivered with:
• 1x Mod Cube FP 80W
• 1x USB Cable QC
• 1x Warranty card
• 1x User manual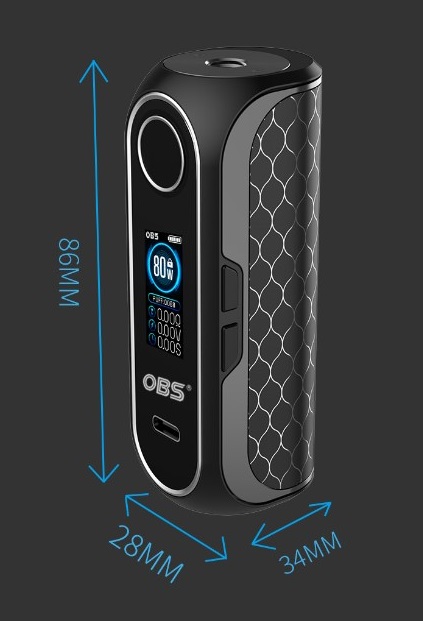 OBS unveils a new baby in its Cube family. From now on, it's the Cube FP box's turn to make its appearance. This box offers dimensions of 86 x 28 x 34 mm for a weight of 158g.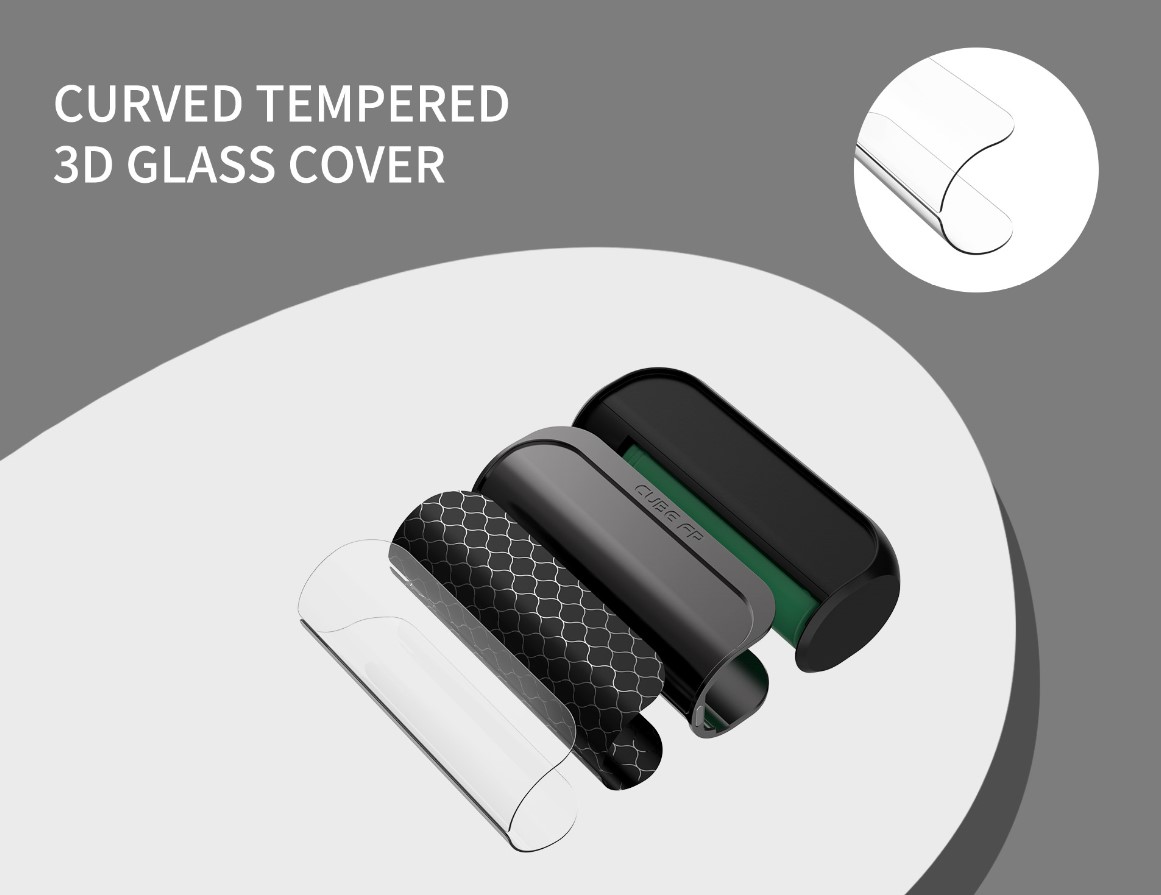 More imposing than the previous versions, it is also more pleasant to take in hand. Indeed, it consists of a layer of 3D glass coating which allows it to present a rounded face. Thanks to it, the Cube FP box is more ergonomic.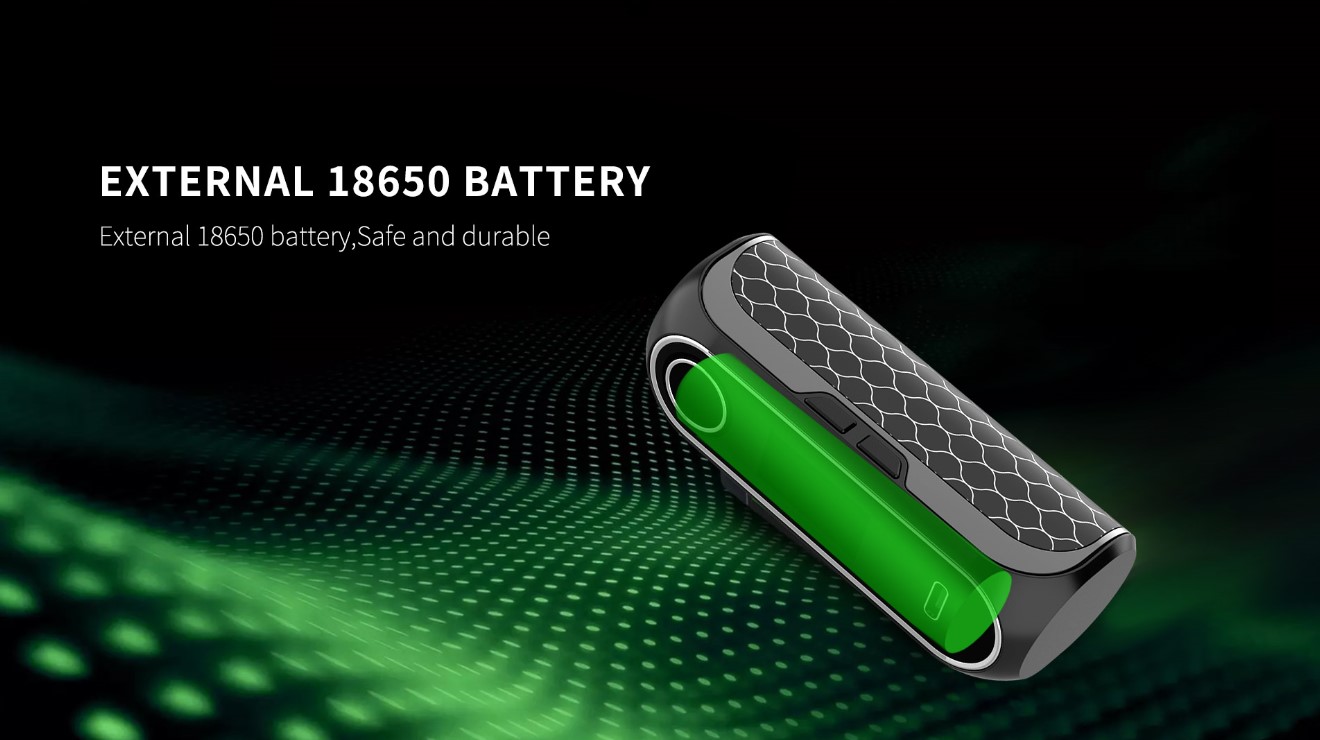 The Cube FP box works with an 18650 battery which will fully recharge thanks to the USB type-C cable in just 1h50. With him, his autonomy is increased tenfold.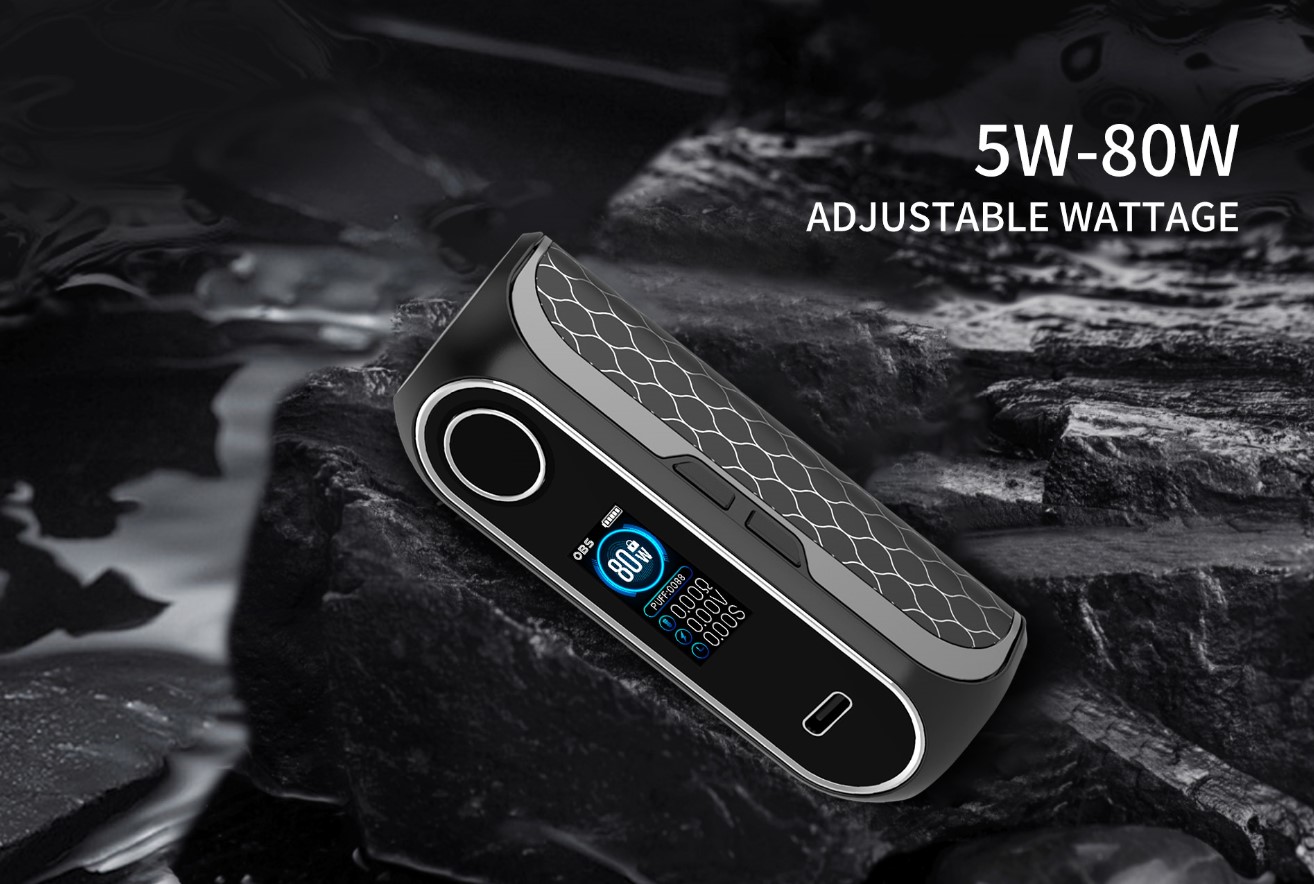 It offers adjustable power mode between 5 and 80W to further obtain the vape that suits your tastes.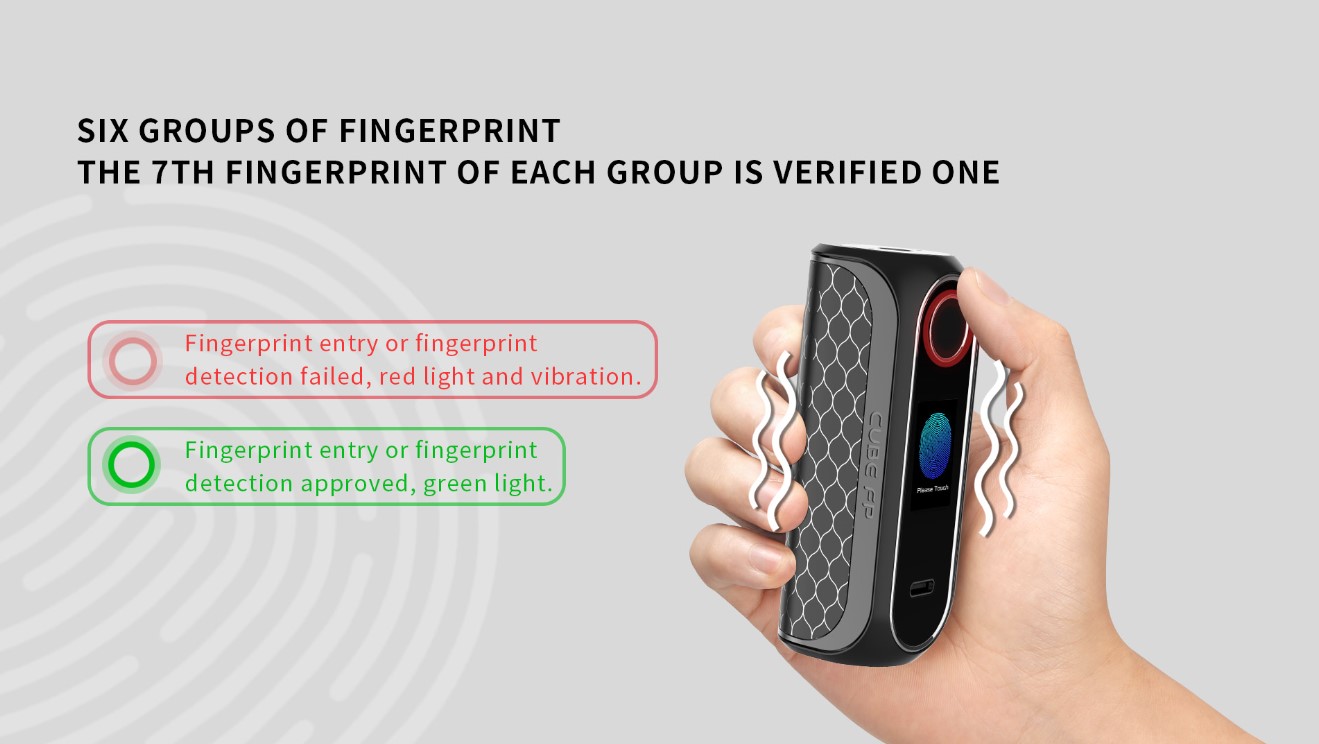 The great innovation of this box is in its activation. Indeed, it does not just offer a main button to vape. It is equipped with an advantageous digital protection on its button. In other words, for the Cube FP box recognizes your fingerprint before allowing you to vape. When it recognizes it, an LED encircling the switch lights up in green. Conversely, the LED will be red and the box will vibrate. Thanks to this digital recognition, you are sure that a child will not be able to use your vaping machine.
In addition to that, it has an OLED screen that will tell you all the information necessary for its operation.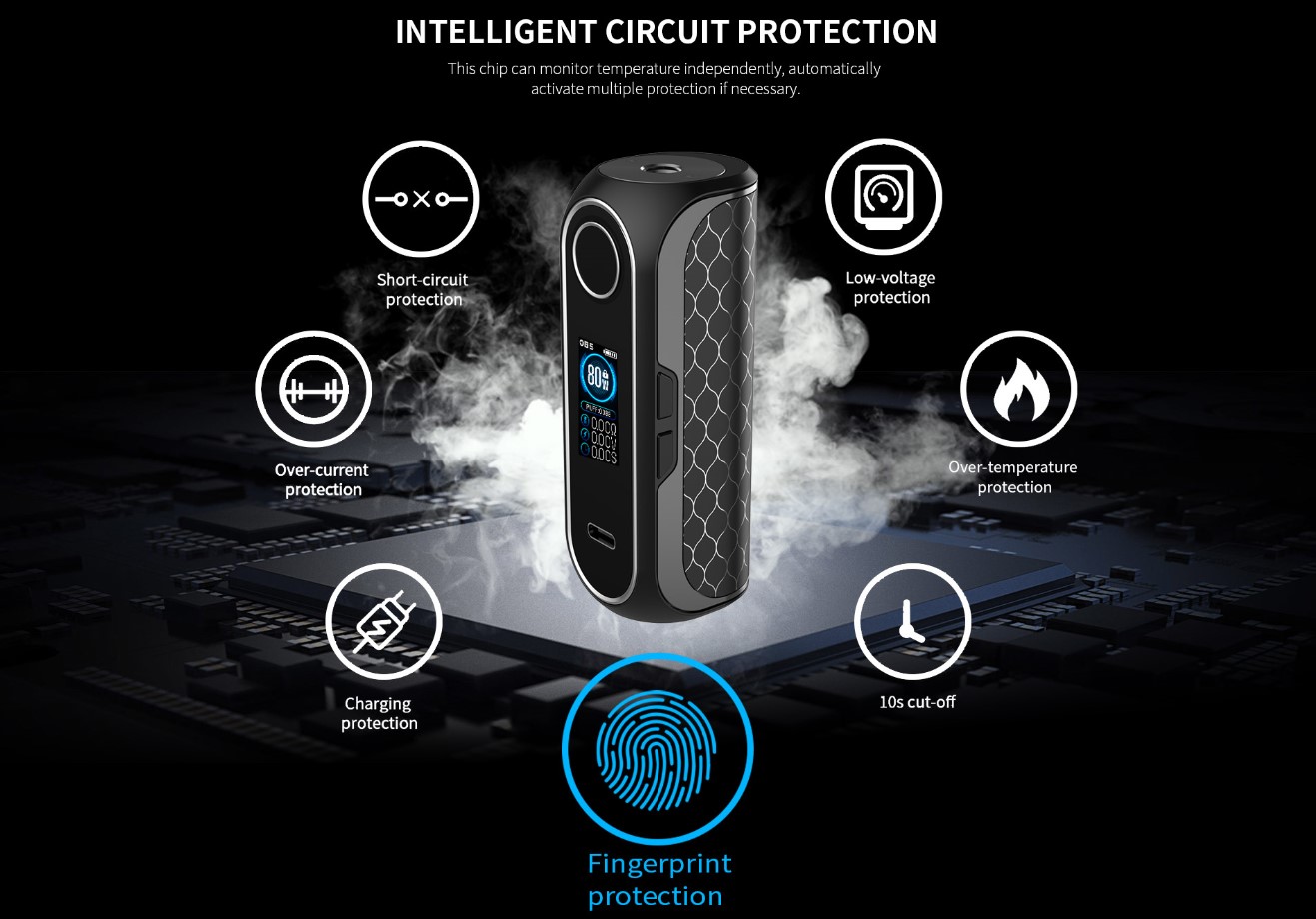 Finally, the Cube FP box has a full set of electronic protections for a safe and pleasant vaping